Smart Solutions For
Defense & Security
---
The electromagnetic spectrum has become an essential and key enabler - invisible but critical. Available and secure electromagnetic spectrum (EMS) is the key to mission success. Electronic warfare (EW) underpins friendly dominance and use of the EMS within the electromagnetic (EM) environment, facilitating friendly use of capabilities and sensors at a time and place of our choosing.
LS telcom provides focused technological system solutions and consulting services to achieve EM environment dominance.
Customer magazine

Defense & Security brochure

Further Defense & Security Information
Expertise in Defense & Security
Find out more about our system solutions and consulting services
The Military's Automated Spectrum Management and Electronic Warfare System
The integrated net-centric system for operational and strategic spectrum management, mission planning and electronic warfare, to establish spectrum superiority.
Sensor Based Monitoring System for Defense & Security
Enables the interception, measurement, geolocation, DF and storage of all the collected spectrum data for Real-, Near Real- or Post Event data analysis and processing (such as data mining, data comparison).
We provide comprehensive consulting services in Electronic Warfare, spectrum and frequency management, spectrum surveillance and direction finding
In the past, LS telcom has consulted military institutions, Ministries and major military suppliers addressing future spectrum demand, operational spectrum management, military spectrum usage, spectrum monitoring, etc.
Why LS telcom Solutions?
The key advantages of our defense & security solutions
Use our spectrum monitoring and surveillance system LS OBSERVER for:
Border surveillance
Protection and control of critical sites and areas (military bases, ports/airports, critical government sites and public places)
Maritime security
Spectrum operations planning
Electronic warfare operations
EMF measurements
Geo-location
Ruggedized mobile, portable, transportable and fixed spectrum monitoring and surveillance units are available.
We can integrate these units on all kinds of platforms:
Vehicles
Naval and maritime units
Aircrafts, drones and UAVs
Sheltered electronic warfare operation centers (EWOC)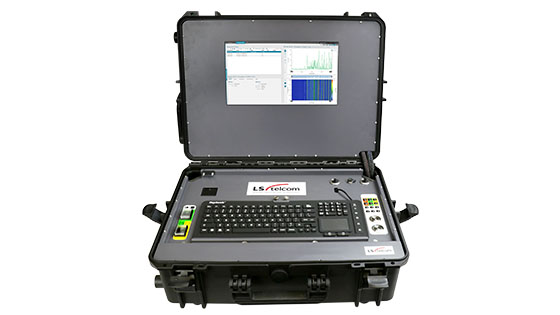 Our solutions provide:
Enough spectrum and bandwidth for communication and non-communication networks
Reliable communication in buildings and outdoor
Ad-hoc network planning for disaster relief
Interference protection of critical radio networks and sites
Spectrum superiority
Spectrum situational awareness
Best location to place jammers and transmitters
Identification of intruders and illegal radio use
Support to the protection against RF IED
Spectrum planning and optimal spectrum use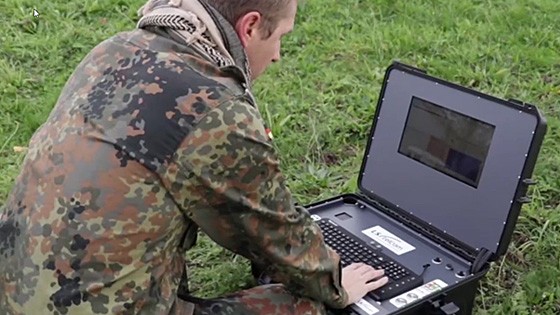 Why use LS OBSERVER?
…because the system monitors and stores all the measured spectrum data to:
Compare measured data with spectrum data in the master database
Protect critical sites
Detect interference to critical networks
Detect whitespaces
Detect illegal and / or threat transmissions
Obtain the complete picture of the electromagnetic environment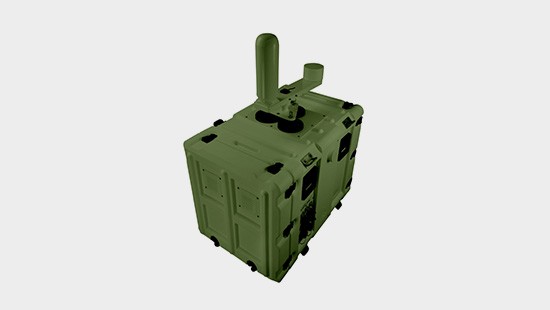 Safe, highly reliable, resilient and cost-efficient indoor and outdoor networks
Define your system technology and coverage requirements
Plan and design your network
Procure your network, evaluate bids and pre-select your vendors
Implement your network
Verify and commission your system
Optimize your network
... with us!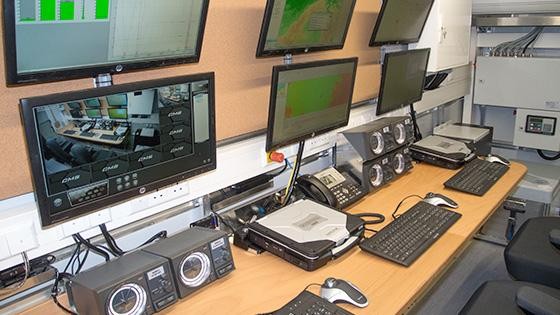 SPECTRAmil supports the military in:
Frequency and spectrum management
Electronic warfare
Network and mission planning
Ad-hoc radio reconnaissance
Optimize sensor and / or jammer positions
Simulate electronic support measures, counter measures and electronic protection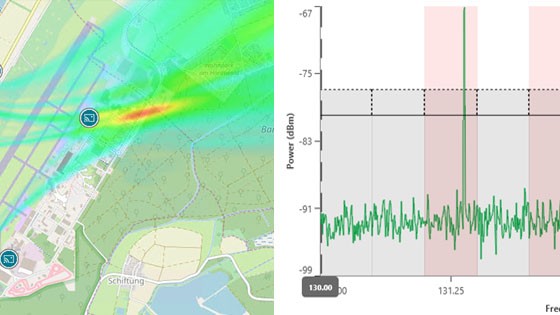 Use our spectrum monitoring and surveillance system LS OBSERVER for:

Ruggedized mobile, portable, transportable and fixed spectrum monitoring and surveillance units are available.

Our solutions provide:

Why use LS OBSERVER?

Safe, highly reliable, resilient and cost-efficient indoor and outdoor networks

SPECTRAmil supports the military in: